The SAKANA: Hard Enamel Pins Kickstarter is STILL RUNNIN'! All four pin stretch goals have been announced, and WE JUST UNLOCKED THE THIRD ONE!
BUT THERE ARE ONLY SIX DAYS LEFT!! If you'd like to get in on these sweet pins, now's the time!!
Check it out HERE: https://www.kickstarter.com/projects/1940139969/sakana-hard-enamel-pins?ref=user_menu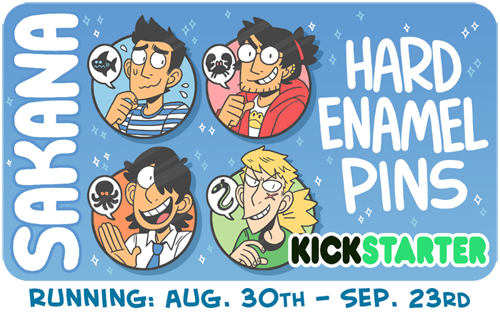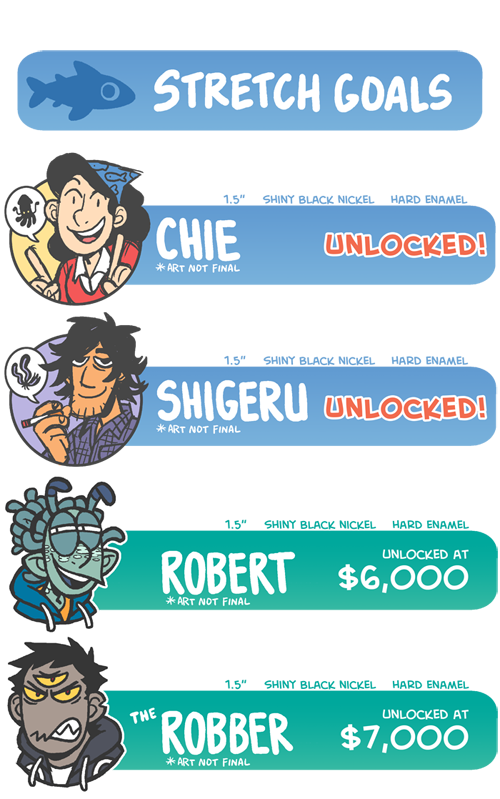 Who are those alien guys???? :V?